09 Dec 2020
How to fix Kaspersky blocking web UI for routers with connection reset error
For some reason, Kaspersky Internet Security likes to block the admin web pages for common routers and controllers. Such as the Asus RT-AC68U, Unifi Controllers / UniFi Dream Machine / Pro and so on.
What usually happens is you try to connect to the router's web interface on 192.168.1.1 / 10.1.1.1 / 10.0.0.1 or whatever your device's web interface IP is (it's many and varied and you may have customised it). When you try to connect you will get a "This site can't be reached" "ERR_CONNECTION_RESET" "Connection Reset" "Secure Connection Failed" or "PR_CONNECT_RESET_ERROR" type error message.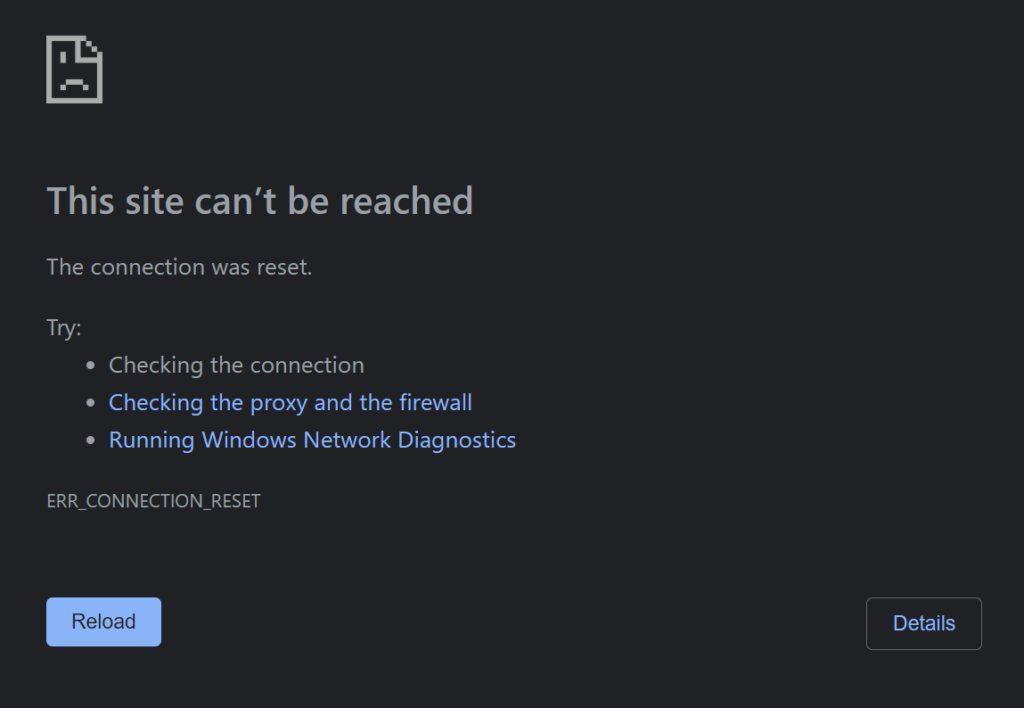 Shutting down Kaspersky completely will resolve the issue; however, that's really not a good solution. Adding exclusions to Web Anti Virus should allow the device not to be blocked, but it appears Kaspersky ignores those exclusions.
Instead you need to add the exclusion to the networking settings exclusion list which is buried a bit deeper in the settings menu. Settings > Network Settings > Scroll to the bottom of the page > Manage Exclusions. Add the IP address of your router (just the numbers i.e. 192.168.1.1). Restart your browser and you should now be able to access the admin UI.